In this post you can find As to Qs from Amy! Amy has only been with the Lady Boys of Bangkok for 2 only years. This blonde bombshell wields a baseball bat in this year's production. She plays some of the crazy parts in our show but we know she's a cutie in reality!
What's your favourite part about the 2018 production?
Amy's favourite section this year is our tribute to the mother monster
! Amy looks just as fabulous as the singer who reminds us to "just dance!"
'It wasn't LOVE, It wasn't LOVE...
...it was a perfect illusion (perfect illusion) you were a perfect illusion!'
Amy told us if she could be any animal she would be...
A bunny rabbit. She said they're so cute, bouncy and fluffy!
Aren't their twitching noses just adorable?
Amy is the clown prince's (puddin') our very own Comic Con...
Formerly known as psychiatrist Harleen Quinzel
So what do you like to do in spare time between performances and rehearsals Amy?
Amy likes to get all snuggled up and watch films. Next time we'll have to ask her what her favourite film is!
What is your favourite Thai meal?
Where would you most like to go on holiday?


Amy loves the Thai coast. She would love to return and see the southern sea in Thailand. It looks beautiful!
What are the most important parts to your make-up routine?
Amy loves to accentuate her eyes with make up.
Who is your favourite pop star?
Despite all the Gaga, Amy's favourite pop star has shared a 'telephone' and a 'videophone' call with her!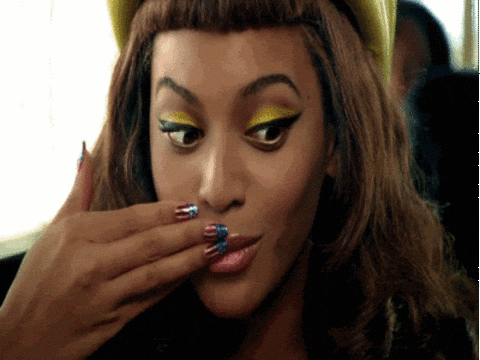 Beyonce
This was released almost 10 years ago!
Thank you for letting us know more about you Amy!